BV IMR 3000MAH
High capacity battery for much longer uses
NZD $20.00
BV IMR 3000MAH
High capacity battery for much longer uses
NZD $20.00
BV IMR 18650 3000mah Battery
A higher capacity battery from Battery Vape (BV) for much longer run times between re-charges. 3.7volts with a standard storage capacity of 3000mAh. Each battery has a protection circuit built in.
Max continous discharge: 20A
Vape Batteries are usually Lithium Ion or Li-ion Batteries. The AA batteries you use for your TV remote just aren't big and powerful enough to run a vape for any period of time. Vape Batteries come in various sizes, categorised by their names. The most common battery size used in vapes is the 18650 battery. We also stock 20700 batteries and 21700 batteries, which are a bigger size, with a higher drain and capacity. Using high-quality batteries is essential to having a safe and enjoyable vaping experience – that's why we at Battery Vape have scoured the globe working with top industry professionals to select the best Vape Batteries that our customers can be sure are safe, authentic and affordable.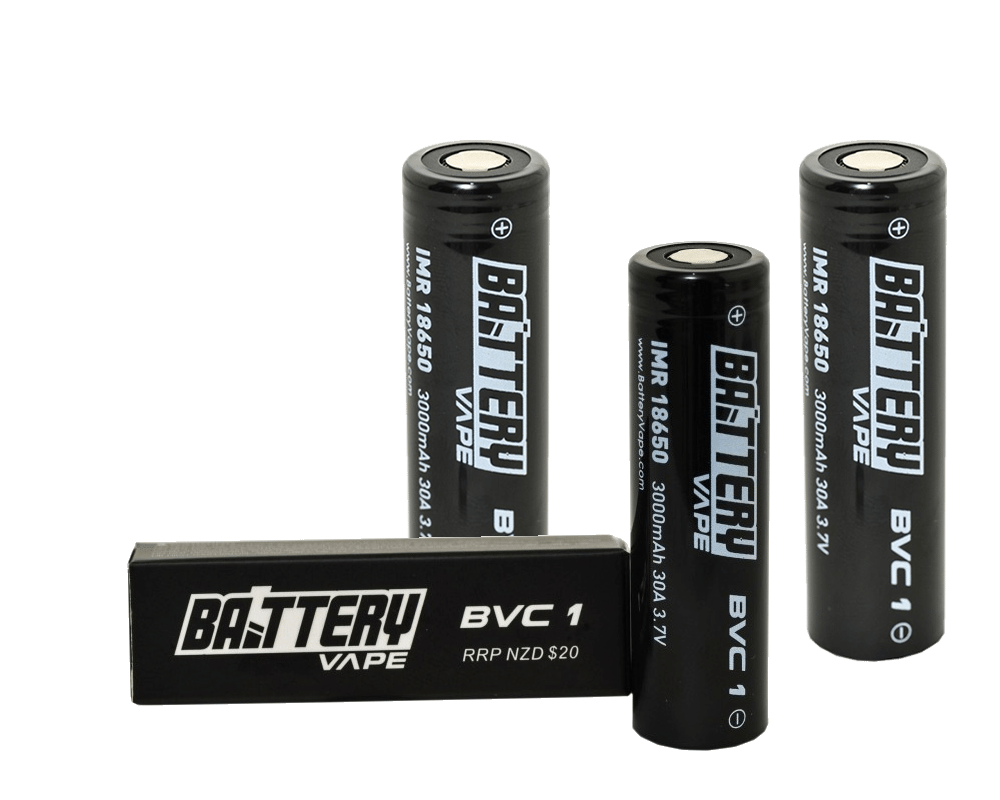 "Just like the fuel in a car, the battery in your vape device needs to be high-quality to give the best performance. BV batteries and chargers deliver both safety and performance to make sure you keep on vaping."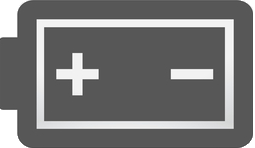 Internal Battery
If your device has an internal battery, charge it with the charger provided (a USB cable is not a charger, it is just the cable to plug it into a charger). If it doesn't come with a charger, please ensure you don't charge it with more than 1 amp and 5 volts. Charging it with more than this can damage or destroy the battery.
Mobile phone battery chargers or even car USB chargers usually provide more power than this and can seriously damage your batteries. Computer USB ports vary in the charge they deliver, make sure you use a port that supplies a safe amount of power for recharging vaping devices. Do not use USB3.0 or 3.1 for charging as they provide more than 1 amp of current, these ports have a blue coloured plastic on the inside.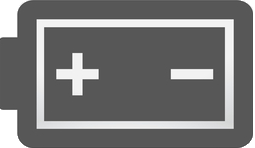 External battery
If your device uses external batteries, normally 18650 Lithium-ion batteries, it is advised for safety reasons to use an external charger, even if you can charge them with your mod your device will not normally have the same overcharging protection that a high-quality BV external charger has. Each BV battery has a protection circuit built in.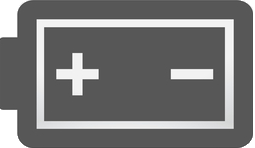 Battery Care
Battery Vape 18650 Li-ion batteries are high-discharge units, they can provide a large amount of current for a short period of time. because of this, you will need to exercise caution in their use and storage. Never put loose 18650 batteries in your bag or pocket because if they short out on your keys or coins they can vent, releasing burning hot flammable gas or liquid. A battery case is a worthwhile investment for your safety.
Battery Vape Products
can be found at over 30 different retailers in New Zealand
for enquires please feel free to contact us