BV 21700 battery 4000MAH 15A BVIR-TX
A higher capacity battery from Battery Vape (BV) for much longer run times between re-charges. 3.7 volts with a higher storage capacity of 4000 mAh with max continuous discharge rate at 15A. Each battery has a protection circuit built in.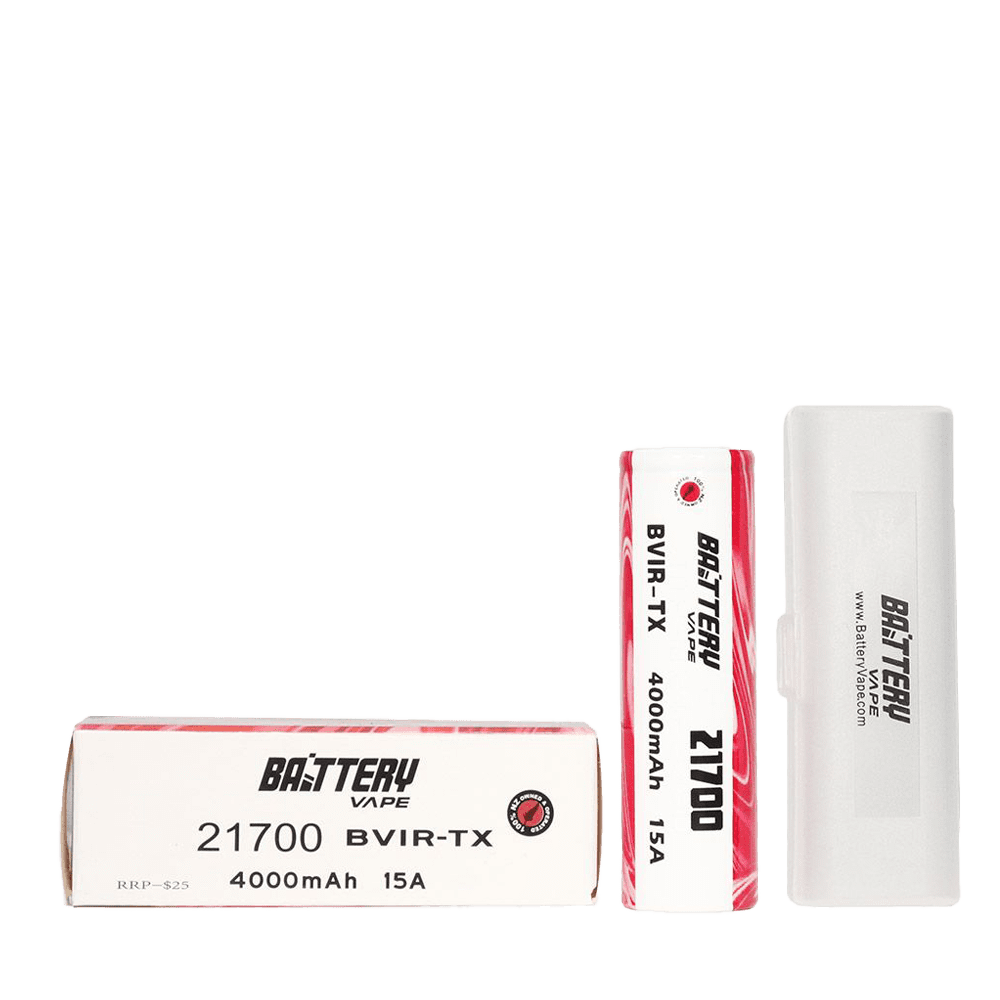 Nominal Capacity: 4000mAh
Max Continuous Discharge Current: 15A
Vape Batteries are usually Lithium Ion or Li-ion Batteries. The AA batteries you use for your TV remote just aren't big and powerful enough to run a vape for any period of time. Vape Batteries come in various sizes, categorised by their names. The most common battery size used in vapes is the 18650 battery. We also stock 20700 batteries and 21700 batteries, which are a bigger size, with a higher drain and capacity. Using high-quality batteries is essential to having a safe and enjoyable vaping experience – that's why we at Battery Vape have scoured the globe working with top industry professionals to select the best Vape Batteries that our customers can be sure are safe, authentic and affordable.
Battery Vape Products
can be found at over 100 different retailers in New Zealand
for enquires please feel free to contact us