BV C4 CHARGER
Battery Vape C4 Charger is a fully automatic intelligent battery charger, which can be controlled by a microprocessor, can charging four pieces li-ion/ni-mh battery at the same time (and mixed two kinds of battery on charging). Battery vape C4 is well designed with informative display and ability of identify input power. It indicates the charging current, voltage and capacity having been charged to each battery. With C4, safety is paramount.
NZD $50.00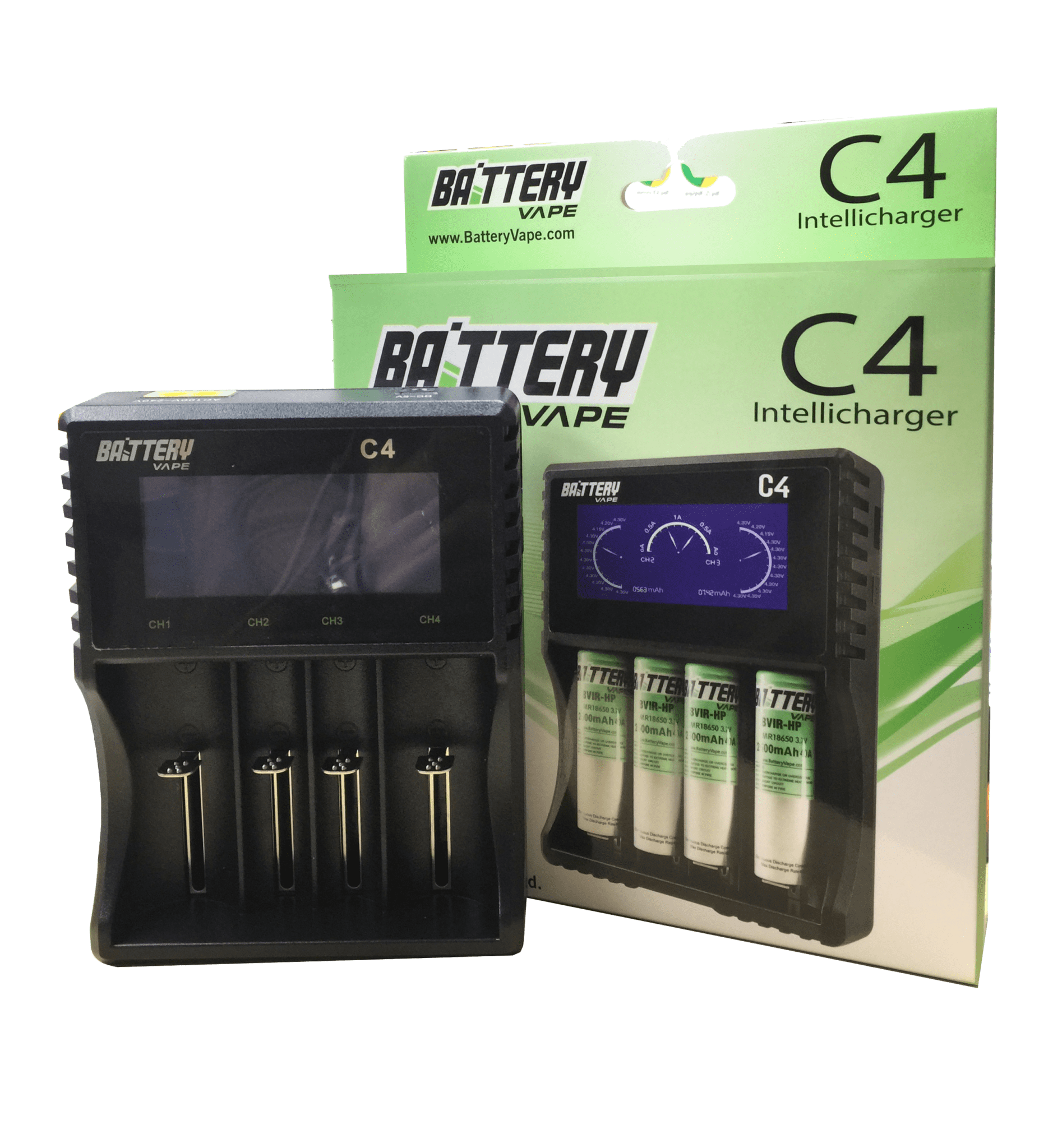 C4 has LCD, can show the capacity when it is charging. Also can test battery internal resistance and evaluate battery performance. It support USB and can be used as bank power.
Note: Batteries sold separately.
Input power: 100-240V, 55/60HZ, 0.35A maximum
DC power supply: 5VDC/ 2A
Ni-MH battery voltage full subject is 1.4V +-0.05V as the standard, full of lithium battery voltage is 4.2V +-0.05V
Charging current: charge current automatically adjusted according to the battery voltage, maximum charge current is 1A
Output current: 500mA*4 / 1000mA*2
Capable of charging 4 batteries simultaneously
Each of the tow battery slots monitors and charges independently
Compatible with and identifies li-MH and Ni-Cd rechargeable batteries
Optimized charging design for imr batteries
Feature three charging modes (cc.cv and Trickle Charger)
Automatically detects battery status and select the appropriate voltage and charger mode
3 color LED display charging progress each battery
Automatically stops charging when complete
Features over-charge prevention to protect batteries
Made from durable ABS (fire retardant/ flame resitant)
Features reverse polarity protection
Designed for optimal heat dissipation
What do I need to consider when buying a vape charger?
When you're charging your electronic devices you should always use the charger that came with the device. That said, some devices do not come with batteries and chargers as standard, a replacement may be required, or you may have gone out and forgotten to charge it beforehand. In the case of a mobile phone, this may be ok, for the batteries you use in your vape device it is definitely not!
Battery Chargers
With a rechargeable battery, you can make the chemical reactions run in reverse using a battery charger. Charging your battery is the exact opposite of discharging it: where discharging gives out energy, charging takes energy in and stores it by resetting the battery chemicals to how they were before you used the energy inside. You can do this many times but there eventually comes a point where the cells are no longer able to store charge. At that point, you have to recycle them or throw them away. Chargers often receive low priority but that should most definitely not be the case.
Use Your Charger Safely
If batteries are fully charged and you don't switch off the charger, they have to get rid of the extra energy you're feeding them. They release this excess energy by heating up and building up pressure inside. Having a decent charger with all the safety cutoffs in place is vital as this overcharging can make the batteries rupture, leak chemicals or gas, and even explode. The best chargers work intelligently, with electronic circuits to sense how much charge is stored in the batteries and then switching off the current or changing to a low trickle charge at the appropriate time. In theory, it's impossible to overcharge with an intelligent charger.
If you value your battery life and performance then you should also value the charger. Safety and performance are important to Battery Vape, we only supply the safest products so you can enjoy your vaping with complete peace of mind.
If you are unsure about your device and the right battery or charger, please contact our support team either online or in one of the Shosha retail locations
"Just like the fuel in a car, the battery in your vape device needs to be high-quality to give the best performance. BV batteries and chargers deliver both safety and performance to make sure you keep on vaping."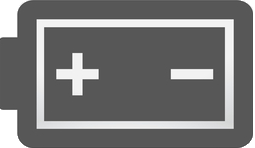 Internal Battery
If your device has an internal battery, charge it with the charger provided (a USB cable is not a charger, it is just the cable to plug it into a charger). If it doesn't come with a charger, please ensure you don't charge it with more than 1 amp and 5 volts. Charging it with more than this can damage or destroy the battery.
Mobile phone battery chargers or even car USB chargers usually provide more power than this and can seriously damage your batteries. Computer USB ports vary in the charge they deliver, make sure you use a port that supplies a safe amount of power for recharging vaping devices. Do not use USB3.0 or 3.1 for charging as they provide more than 1 amp of current, these ports have a blue coloured plastic on the inside.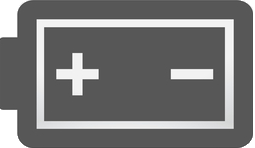 External battery
If your device uses external batteries, normally 18650 Lithium-ion batteries, it is advised for safety reasons to use an external charger, even if you can charge them with your mod your device will not normally have the same overcharging protection that a high-quality BV external charger has. Each BV battery has a protection circuit built in.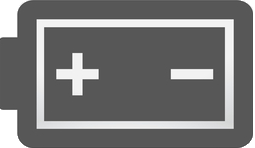 Battery Care
Battery Vape 18650 Li-ion batteries are high-discharge units, they can provide a large amount of current for a short period of time. because of this, you will need to exercise caution in their use and storage. Never put loose 18650 batteries in your bag or pocket because if they short out on your keys or coins they can vent, releasing burning hot flammable gas or liquid. A battery case is a worthwhile investment for your safety.
Battery Vape Products
can be found at over 100 different retailers in New Zealand
for enquires please feel free to contact us